Polytechnicum
Engineering and management pole
Created in 2010, Polytechnicum Bourgogne – Franche-Comté was initially under the statute of an association, and then its members wished to pursue their collaboration within the COMUE Université Bourgogne-Franche-Comté.
Polytechnicum joined UBFC in 2015. The pole brings out, initiates and federates development projects of its members for the benefit of students. It also aims to enhance knowledge and experience transfer to strengthen the attractiveness and competitiveness of institutions and territories in Bourgogne and Franche-Comté.
UBFC Polytechnicum brings together 10 engineering and management schools – components of the University of Bourgogne (ESIREM, ISAT, IAE DIJON), components of the University of Franche-Comté (ISIFC and IAE of Franche-Comté), as well as the University of Technology of Belfort-Montbéliard (UTBM) and the Grandes Ecoles and Institutes of the region (ENSMM, BSB, AGROSUP Dijon and the Arts et Métiers Paris Tech campus in Cluny).
Polytechnicum: a UBFC pole
The specialties of the higher-education schools of Bourgogne-Franche-Comté all respond to societal challenges.
Drawing on the experience of some thirty joint projects focused on business, equal opportunities, innovative training and the promotion of higher education, Polytechnicum is today one of the structuring thematic poles of Université Bourgogne-Franche-Comté: it is the engineering and management pole.
Polytechnicum: for a future including joint projects in training, research and innovation
Polytechnicum stems from the following observation: although the attractiveness of each Polytechnicum school is no longer a matter of debate, a thematic pole with a dual engineering & management culture represents a strength in Bourgogne – Franche-Comté in these two fields, gives a wider scope to joint actions, and helps to strengthen the attractiveness of Bourgogne – Franche-Comté at the national and international scales. To sum up, the Polytechnicum pole aims to:
offer a wider ecosystem of research, innovation and valorisation activities oriented towards the socio-economic world, for the benefit of engineer and manager training,
increase the attractiveness of the BFC training offer to regional, national and international students,
give to all future graduate students a solid base of scientific, technical and managerial knowledge and skills that will allow them to play a decisive role in the face of our societal challenges, but also to adapt and contribute to technological developments and scientific and societal transitions.
Polytechnicum was officially created on 6 April 2018 through the signing of a consortium agreement. Its main federating projects include – among others:
the creation of dual-culture degrees,
the promotion of higher education with an innovative concept (Manager-Engineer Tour) and the joint participation of company forums,
the valorisation of research professions,
the promotion of equal opportunities,
the promotion of international mobility with the setting-up of Polytechnicum partnerships,
joint chairs programs,
etc.
Contact:
Catherine SILVANT
Coordinator of the POLYTECHNICUM engineering and management pole
catherine.silvant@ubfc.fr / 03 63 08 26 80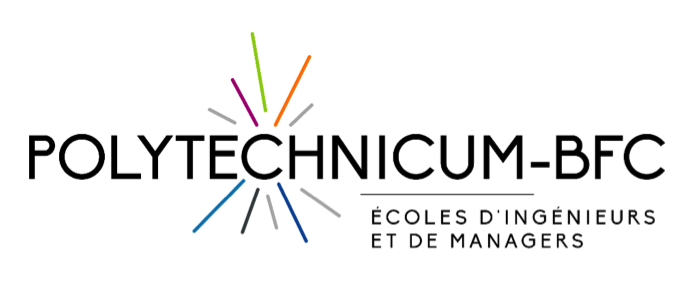 Laboratories:
Contacts:
Vincent ARMBRUSTER
Vice-President Polytechnicum
ISIFC Director
University of Franche-Comté
Albert DIPANDA
ESIREM Director
University of Bourgogne