TEAM-SPORTS
The 6th UBFC Investment program for the future ("Programme d'investissement d'Avenir"; PIA), a multidisciplinary project at the service of French teams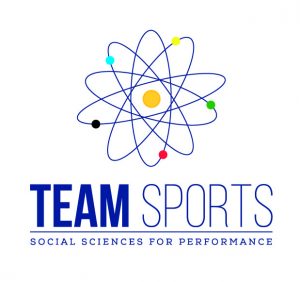 Within the preparation of the Olympic and Paraolympic Games due to take place in Paris in 2024, the Ministry of Higher Education, Research and Industry ("Ministère de l'Enseignement Supérieur, de la Recherche et de l'Industrie"; MESRI) and the Ministry of Sports launched a call for projects (CFP) of investment programs for the future entitled "High-Performance Sport". Endowed with 20 million euros, this CFP is aimed at supporting translational research projects to allow French teams to reach the highest performance during the Games and thereby fulfill the Ministry's objective to double the number of medals. TEAM-SPORTS is among the laureates.
While more than one hundred projects were presented during the phase of expression of interest of the CFP last July, only 28 met the requirements of the CFP and were actually filed. A long evaluation process led by an international jury ended in the final selection of 6 projects including TEAM-SPORTS. TEAM-SPORTS is overseen by UBFC via the scientific leadership of Mickaël Campo – a lecturer-researcher belonging to the Psy-DREPI laboratory. It is the only laureate project in challenge No 3 "Cognition and mental preparation".
The project aims to develop group dynamics as a pivotal factor of performance in team sports via a multidisciplinary approach including social psychology, psychophysiology, neurosciences, motor learning and digital modelling. TEAM-SPORTS more specifically aims to:
characterise the influencing factors of identity positioning by team sport players;
study the influence of this dynamic on performance parameters;
design and test two intervention programs and two technological tools aimed at optimising group dynamics by mobilising identity processes.
In fine, the results will support the work of French team coaches. New knowledge will be brought, and novel approaches for mental preparation and cutting-edge tools directly usable by technical staff will be developed. This will altogether favour increased sport performances.
TEAM-SPORTS will be granted 1,208,564 € through the Investment for the future program, out of a total cost of 3,948,572 €. This project is the fruit of the collaboration of six research laboratories (Psy-DREPI and CAPS-INSERM [UBFC], CETAPS [Univ. Rouen Normandie], Psychological & Brain Sciences [Univ. Santa Barbara, US], Institut Image [ENSAM], and Institut LIST [CEA]) together with the main olympic federations of team sports –  the French federations of rugby (FFR), handball (FFHB), basket-ball (FFBB), volleyball (FFVolley) and probably football (FFF).
Contact:
Mickaël CAMPO
Laboratory Psy-DREPI (EA-7458) – Université de Bourgogne / Université Bourgogne Franche-Comté
E-mail: mickael.campo@u-bourgogne.fr